POS Merchandising Agency with </span class=nodisplay>Expert Service
A great POS merchandising agency supplies useful intelligence. You use this intelligence for your sales activities. While we improve your POS set-ups. Consequently, we achieve more visibility in each store. Hence, leading to an increase in sales over time.
At Afrodeutsch Advertising POS maintenance is a geared process. Consequently, we apply it to all kinds of shop set-ups. Overall, our merchandisers improve your visibility. Moreover, we send tools like demos and magnetic graphics to them. With these, they can react quickly. Firstly, replace broken demos. Secondly, mend displays. Thirdly, rearrange racks.
We work with accounts like Media Markt, Saturn, Müller, and Kaufhof. So, we are able to work throughout Germany. We have a local presence. Thus, our team is on stand by and ready to go. As a POS Merchandising Agency, we look at visual details. Moreover, we partner with display builders. This network allows us to offer new and current solutions.
Taking all these points into account working with us is beneficial. We are a reliable partner. Our clients roll out new products with us twice a year. Therefore we have a routine business. No need for long intros. Cut costs with our help. Don't waste time setting up your own team. Benefit from our experience. We train new merchandisers all the time. So, we can set one up for you if you need constant service. A project manager will work closely with you. This guarantees that your project is successful. With direct communication with staff and stores. So you leave the best impression and achieve your goals.
Back Office
Our back-office coordinates all tasks. These are worked into briefings for visits. Subsequently, communication is vital to our success. The field team receives precise assignments. We provide these through our app. The app is easy to use. Our back-office maintains it regularly. Merchandisers enter all information during visits. In short, we've created a system with clear processes. Furthermore, it offers sufficient room to respond to customer wishes. It also enables us to respond to the circumstances on site.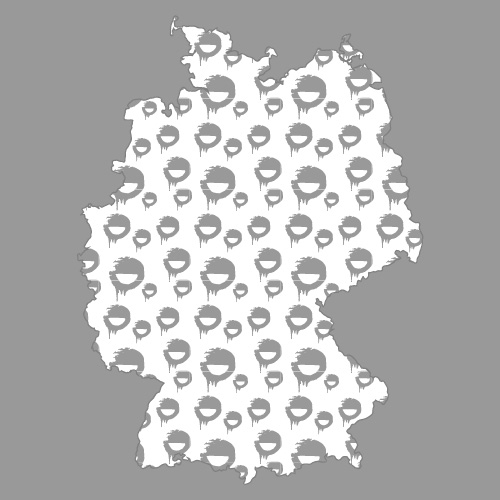 A merchandiser improves a brand's store on every visit. Rackjobbing starts with restocking, sorting, and cleaning. It is followed by a price labeling process. Conversion is often hindered by wrong price labels. Interrupting the purchase in most cases. Together with replacing broken demos, these are the most important tasks.
Our goal is continuous improvement according to planograms. Furthermore, we connect with the store's sales teams. Their feedback is also useful for improvements. Staying in touch with them builds trust and gives us the chance to discuss new ideas. This helps plan ahead.
Following the tours, each client receives a reporting. Each reporting is adjusted to meet client requirements. It contains an answered questionnaire, images from client racks, and competitors'. These are analyzed for useful insights. As a service, we add more context to reporting.

Impressions
John Truong Suarez
2020-07-03T15:46:22+00:00
Software Partner & Afrodeutsch Advertising have been proud partners for several years now. We are very grateful for their trust in us. Thus, here we grant insights into a new project.
John Truong Suarez
2020-11-13T17:00:39+00:00
We've been Skullcandy's German Merchandising Agency for several years now. While Skullcandy releases great new products every year, we guarantee for a spotless in-store product presentation. See for yourselves!